By Ekaterine Sharadzenidze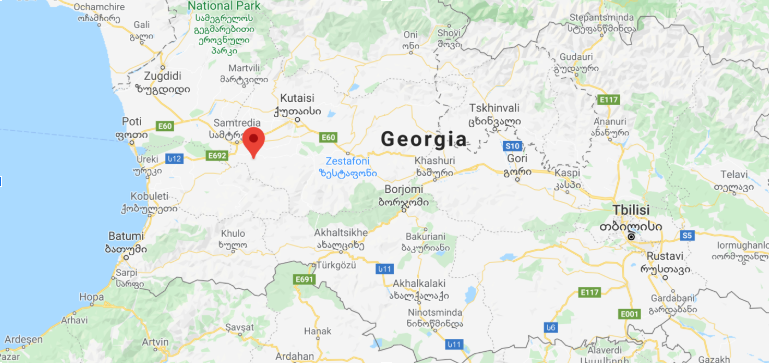 Nobody got arrested for an attempt of a woman murder on February 3rd, 2018. Nobody had to face trial and nobody was condemned or maybe even criticized.
The story of a family in Tobanieri, municipality of Vani, Imereti Georgia describes reasons why violence is tolerated.
Nino Pailodze, 42 mother of three works as a music teacher in Tobanieri village public school. Nino's husband – Malkhaz Kankadze, who had been unemployed for past ten years, therefore spent most of his time indoors or outside at the street with his fellow neighbours. Nino and Malkhaz met each other 24 years ago and got married shortly – after 2-3 months. Their marriage was undisturbed as their daughter Keti,23 reminisces: " Our family was far from the ideal one, due to the fact that my parents never showed any true affection or love towards each other, however, we never witnessed conflicts or fights. According to Nana Gegidze, neighbor, she had never witnessed or heard them quarreling. She says for most neighbors, Nino and Malkhaz had normal and typical Georgian family.
According to Gegidze, everybody in the village loves Nino Kankadze for her hard-work and dedication. She said this woman was devoting much time to her pupils and their education.
However, Gegidze was rather reticent when it came to describing Nino's husband Malkhaz, saying that she couldn't say much about him " I don't know him that well, just know that my husband is not fond of him."
An incident happend after 22 years from their marriage, when Malkhaz Kankadze stabbed his wife with a knife for three times, because of jealousy, as Nino explained. Fortunately, Nino survived. Malkhaz had disappeared from the moment of the incident; Nino's brother Guja Pailodze and his friends, were searching for Malkhaz for more than a year, however they couldn't find him. Guja says that he will not stop searching for him as he had not only assaulted her sister physically but also took away her dignity. "He won't get away with what he did, this scoundrel deared to abuse my sister, I will find him and he won't be able to run away from facing me and taking the responsibility for what he did."
As it turns out, as Nino said, the reason behind Malkhaz's ferocious behavior was Nino's colleague Gela Mgaloblishvili who is a history teacher in the same school where Nino works. Nino says that Gela was her friend and they were in very good terms as colleagues, but denies any kind of romantic affiliation with him. "Gela is my good friend, who happens to be married as well and has two wonderful kids, it's an absurd to blame me in having an affair with him as it's full ignoration of my own morals and standards that village has.
Nino finds it difficult to retrieve the memories from that day, she had struggled for a long period of time to recover from the physical and psychological traumas. She says that she can't recall the day of an incident very well, she remembers that she found her husband to be already in a bad mood when she got home, he was irritated by the fact that Nino and Gela left school and walked home together. Nino tried to explain that Gela was just her friend and co-worker, however it didn't soothe her husband's rage so he grabbed the vase and hit her with it. Nino tried to leave the house as she noticed that her husband was drunk, but she couldn't. The next thing she remembers is waking up at the hospital. Then the police came and tried to interrogate her, but Nino remained silent, therefore the investigation stopped and the case was dropped.
On the question why nobody went to court, everybody has different opinions, children say that for them what matters is that their mother is alive, and that everything else is of minor importance. Nino says that this decision was too difficult for her at that time: "When I woke up at the hospital, I wasn't ready to tell what had happened. Malkhaz was my husband whom I dearly loved, I wasn't sure I wanted him to go to jail, not to mention the fact that he wasn't a hazard to me anymore, he had disapperead and I haven't seen him since that day."
As mentioned above, police has never investigated this case. When we contacted the police they didn't have any case like this in their past. Adding that, if nobody is complaining about anybody, they can't proceed the case. As Nino said, the main reason is that Nino's brother Guja wants to find Malkhaz and talk to him personally. It's a manifestation of the mentality of a man who believes that whatever happens in his family should be resolved solely by him without any interference from police or any third party.
Despite the fact that they strongly believe that Malkhaz should be under arrest, 3 of their neighbours, including Nana Gegidze say that they can't go against the will of men.
For the children of Nino this topic is tabooed, Keti the eldest of three kids is working as a teacher in the same school as Nino and says that it's a very tragic and painful memory for her and her siblings, so they try to forget and continue their lives as if nothing has happened.
Youngest daughter Lela, 12 says, that she's disappointed by her dad's behavior, but she still loves and misses him.
Family has a psychologist who closely works with kids tries to assist with therapy and help them to recover psychologically.
Family members and relatives are looking for Malkhaz with their own resources, still not willing to turn to police for help. They strongly believe that no outer parties should be involved in the disputes happening within families.
Unfortunately there are variety of alike cases in Georgia, as Eka Skhiladze – deputy of public defender says, the number of femicide cases where police was informed has dropped during the last 5 years. Skhiladze says that the most effective step from the government is the implementation of programs that aim to support and empower women. "It's of utmost importance to create programs that assist the victims of domestic violence, so that we are able to avoid femicide."
According to Netgazeti, In Georgia, during 2014-2018, 135 women were killed. 64 of them were convicted of domestic violence, 71 were because of the other motives.
In addition to the murders, there were 69 cases of attempted murder in the same year, of which 46 were domestic violence.
As for the 10 months of 2019 data, 16 women were killed in the country, out of which 9 were domestic violence cases.