by Gvantsa Akiashvili
"Life itself and interrelation with people – these were her hobbies. She was a very cheerful and energetic person, very warm," recalls Nino Mchedlishvili, a friend of 40-year-old Manana Zubiashvili, who was found dead in her house on Radiani Street in Tbilisi on April 3, 2012.
This case of femicide was dropped in accordance with Article 105, Paragraph 2 of the Criminal Procedure Code without reaching the court a few weeks after the incident took place. The conclusion of the investigation was especially tough for family members and friends, who are having a hard time believing that the victim was killed by her husband, who then committed suicide.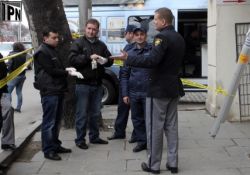 "The door was closed. No one was answering. All kind of bad things started coming to mind. So her friends called the police," remembers Mariam, 45, a neighbor, who accidentally appeared at the scene when the victim's family and friends were trying to find her after she didn't appear at work or answer their calls. At about 2 pm, Vato Sepiashvili, the victim's son who also worked with her at Radio Fortuna, became worried and went to check after his mother. Sepiashvili and several co-workers found his mother and her husband dead from gun wounds after police opened the doors.
No one can positively say what happened to the couple. The official version is that 52-year-old Nikoloz Makhashvili murdered his spouse and then committed suicide. According to Prosecutor, Nana Jakheli, the case was closed in accordance to the Criminal Procedure Code, Article 105, which states that the criminal proceedings should be terminated if the accused is dead (Paragraph, 2, part 1). As for the establishment of a motive for murder, the reason is never going to be revealed.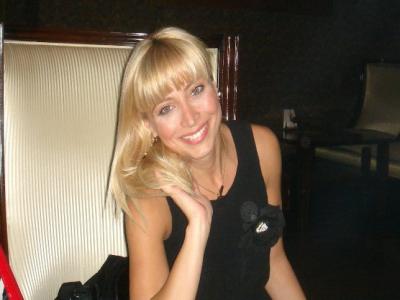 Friends and relatives saying this scenario is unbelievable. Her co-workers at Radio Fortuna could not remember her talking about family conflicts or problems with her spouse. Maia Mazanashvili, marketing manager of Radio Fortuna, said that on the last day she appeared at work, the victim said she was worried about her husband and asked to go home early, but that otherwise she never said anything about issues with him.
Sepiashvili, a son from her first marriage, still refuses to talk about what happened. Neither do other family members. "Remembering the details and trying to find out new information won't lead us to anything valuable. No reasons are important for me anymore, as we can change nothing now. She is gone and thinking about reasons only makes it harder," says one of the victim's close relatives, who prefers not to appear in any publication regarding the case.
Zubiashvili worked at Radio Fortuna and Radio Sakartvelo for several years in the marketing departments. Her friends recall her as a very active, lively person.
"We met each other while running at Kus Tba (Turtle Lake) through a mutual friend. Later we became good friends and used to spend almost every evening together. She loved being around friends, she liked shopping, training at the lake and… living. I was younger than her, but she liked to be friends with me and would joke about it often. She was always full of energy. Then, unfortunately, this happened…", says her friend Mchedlishvili.
"I know that she never told relatives or called the police over any family issues. But sometimes unpredictable things happen, and no one knows what was happening between them."
Even though official statistics claim the crime level in Georgia has generally decreased since 2012, the number of femicide cases appears to be increasing. According to the figures provided by the Ministry of Internal Affairs of Georgia, in 2014 alone 22 women were killed over family issues.
Psychologist Irakli Kavtaradze says that the tradition of keeping problems within the family circle remains one of the main reasons there is so much domestic violence in Georgia. He thinks the increase in such cases is related to general changes in the mentality of women about their roles.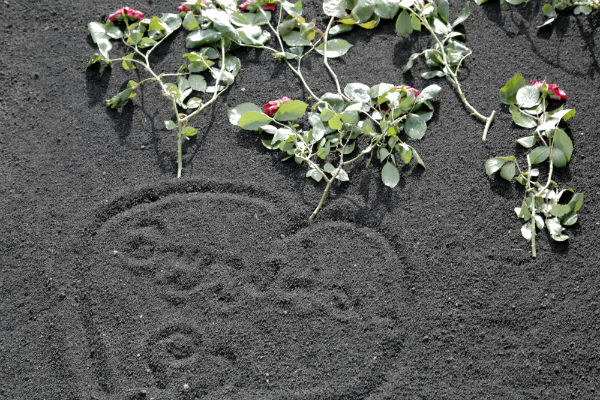 "Women in Georgia are at the stage of realizing the freedom of action that modern society and new values brings to them," he says. "The strictly defined roles prohibiting females from living active, outgoing lives and having interrelations with others is changing little-by-little. These changes can make males aggressive in order to maintain their dominance. Any seemingly insignificant reason can activate this instinct." He sees the European willingness to accept family visits to psychologists as acceptable to be one of the solutions to these problems.
The problem of increased femicide cases is admitted by Georgian authorities. In an official statement, Minister of Justice Tea Tsulukiani said that the government is conducting policies to reduce femicide and violence against women. According to Deputy Minister of Internal Affairs Levan Izoria, up to 1,000 police officers have completed training courses at the Police Academy observed by international organizations, the Public Defender's office and other responsible groups.
The Public Defender's office says that, unlike Zubiashvili, there are many women who tell police or people around them about possible threats facing them. However, there is often not enough reaction to avoid these tragedies. After 33-year-old Maka Tsivtsivadze was murdered by her ex-husband at Ilia Chavchavadze State University in 2014, Public Defender Ucha Nanuashvili spoke about ineffective prevention policies: "There were threats before the murder and it was reported by the woman, but the law enforcers responded only with warnings to the man making the threats… The Ombudsman has repeatedly called on the Ministry of Internal Affairs to realize that a written statement is not a firm legal tactic, and it can't ensure the prevention of a repeat of the violence."